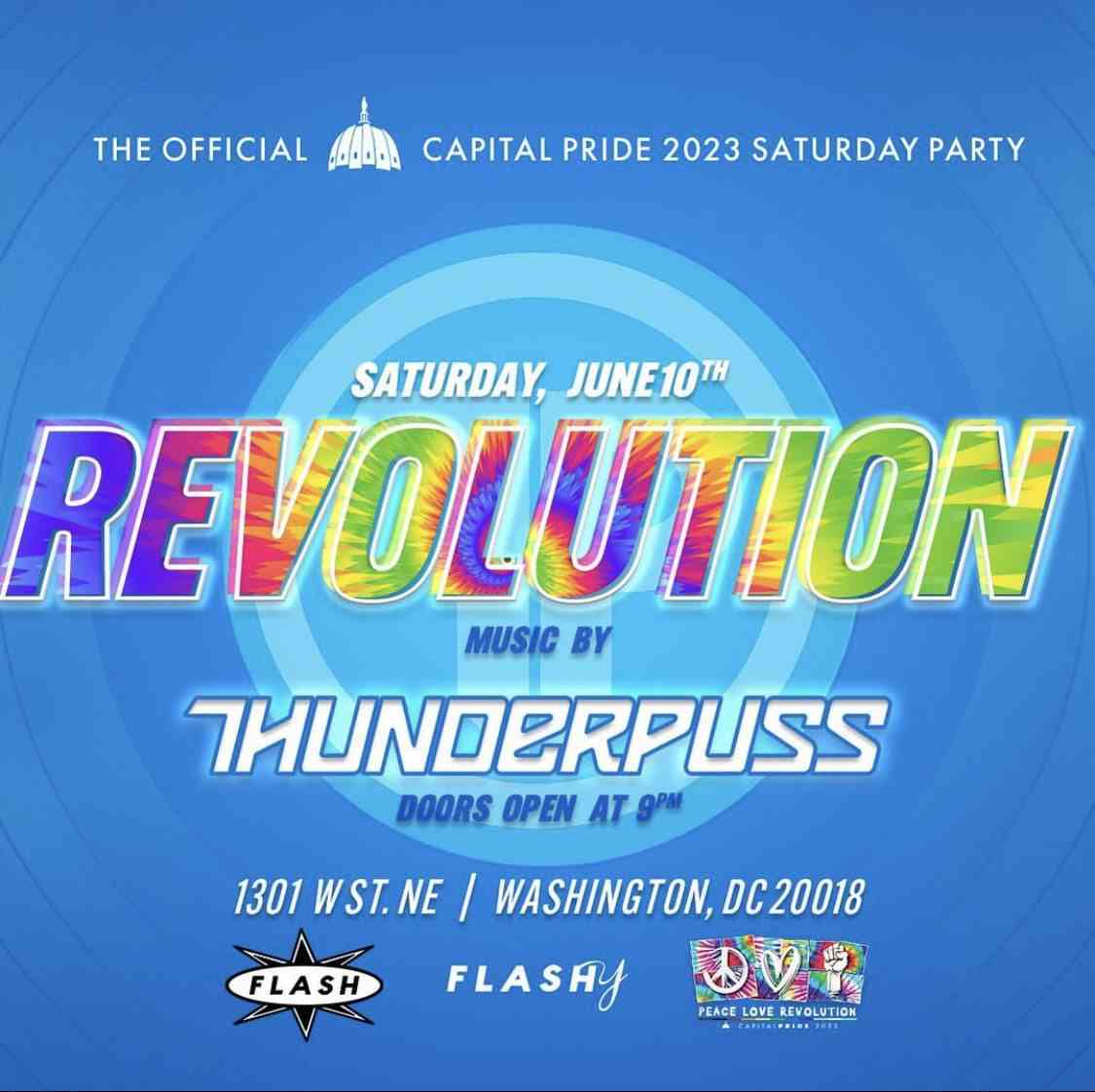 Revolution! The Official Capital Pride Saturday Party
// Musical Guests //
Thunderpuss
Doors 9:00PM
WEG Studios
Doors 9PM | 18+
Join us at Revolution, the Official Capital Pride Saturday Party, that promises an unforgettable night of excitement and music.
At Revolution, the renowned DJ Duo Thunderpuss will be taking the stage, providing an electrifying soundtrack that will keep the energy high throughout the night. With their legendary remixes and infectious beats, Thunderpuss will ensure a non-stop party atmosphere that will have you dancing all night.
Don't miss out on this epic party! Get your tickets now and be part of Revolution!
On-site parking is available at the venue.
Thunderpuss, a.k.a. DJs Barry Harris and Chris Cox, have set dancefloors ablaze with dozens of Billboard #1 charting productions and remixes for Whitney Houston, Madonna, Britney Spears, Jennifer Lopez, Mary J. Blige, Amber and many more. Their signature blend of sing-along vocals and big club beats helped set the standard for nightlife in the late '90s and early '00s, while simultaneously dominating the airwaves. After a long break and solo successes, Chris and Barry reunited to work on "Don't Cry For Me" for the film Whitney Houston: I Wanna Dance With Somebody and now they're thrilled to join forces again onstage exactly 20 years since they last performed together live.