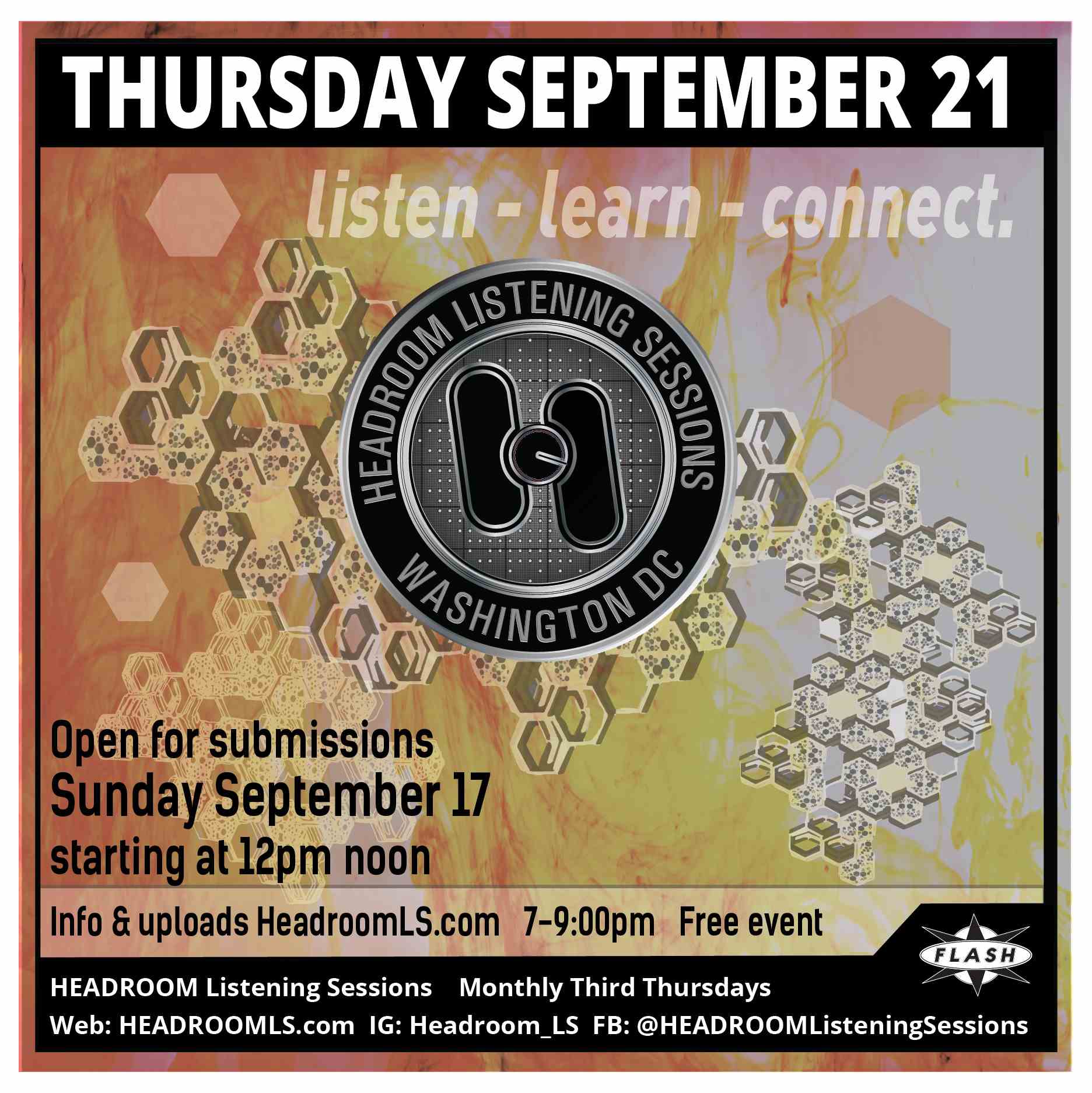 Headroom Listening Sessions
HEADROOM LISTENING SESSIONS RETURN TO FLASH FOR OUR MONTHLY, THIRD THURSDAY EVENTS. WE ARE SUPER EXCITED TO WELCOME PRODUCERS BACK TO LISTEN ON THE F-1 SOUND SYSTEM. A WORKSHOP FOR ELECTRONIC MUSIC PRODUCERS.
NO COVER
Doors 6:00PM
Flash Nightclub
HEADROOM Listening Sessions return to FLASH for our monthly, third Thursday events. We are super excited to welcome producers back to listen on the F-1 sound system.
HEADROOM Listening Sessions is a community driven, monthly workshop held every THIRD THURSDAY of the month in Washington DC and approximately every six weeks in San Francisco. The event is for electronic dance music producers to test new, original productions on a world sound system. The event is free and open to anyone 21+ that wants to listen or participate.
To submit music for consideration, check the EVENT listing on Facebook @Headroomlisteningsessions or HeadroomLS.com/events