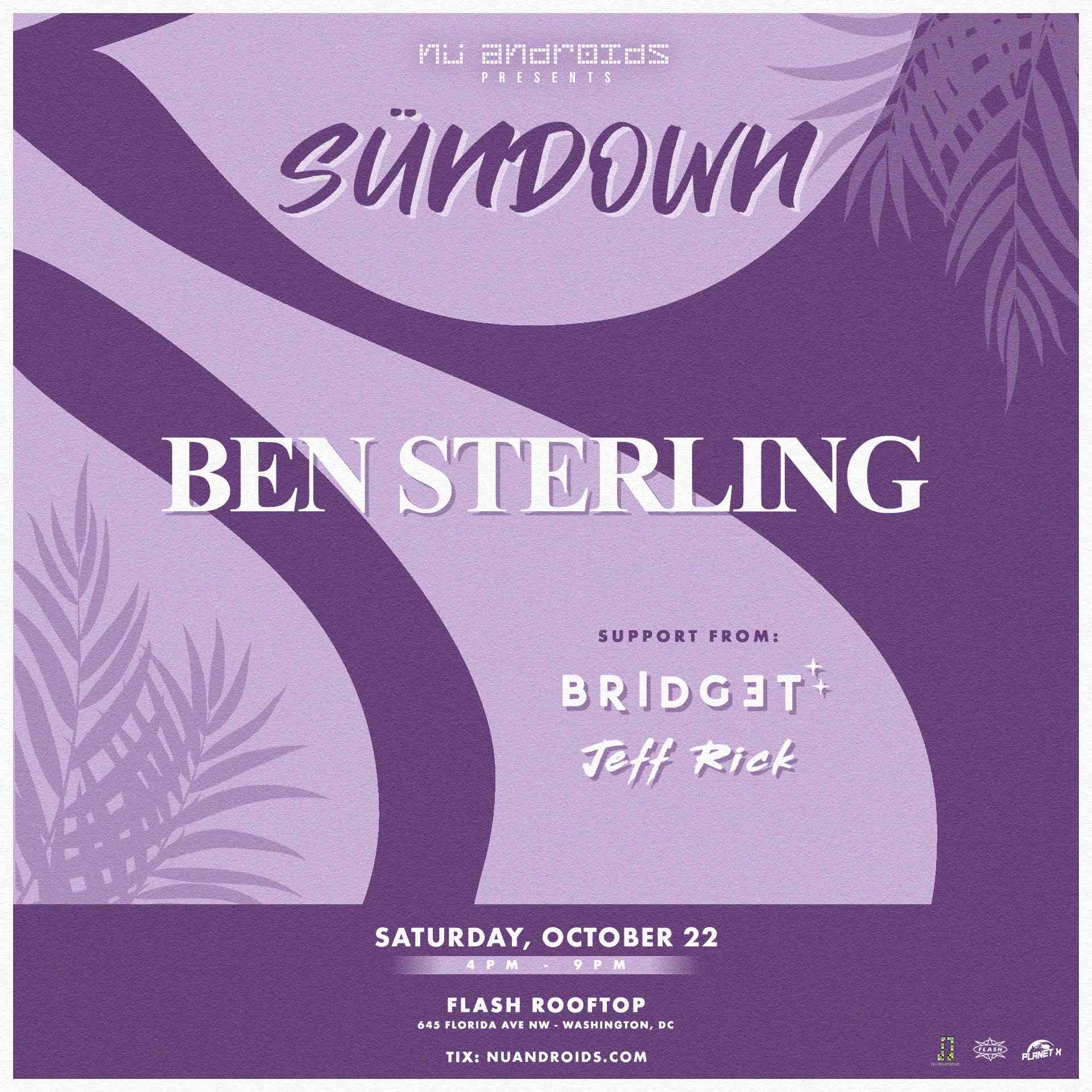 Nü Androids Presents SünDown: Ben Sterling
Ben Sterling
Bridget
Jeff Rick
Doors 4:00PM
Flash Nightclub
OCT 22| 4pm-9pm | Flash 21+
Ben Sterling
UK-based DJ and producer Ben Sterling joins the Nü Fam on Saturday, October 22nd on the Flash rooftop. The house and techno icon, whose tracks get regularly rinsed by dance music royalty, is bringing his heaters and IDs to SünDown. Catch you on the rooftop for an Nü Fam introductory set by one of the hottest names in tech right now.
________________________________
Tables
Contact: reservations@nuandroids.com
Nü Androids is continuing to bring forward-thinking artists and experiences for all! We welcome people from all walks of life to a safe and comfortable space. There is no tolerance for discrimination or harassment of any kind at any of our Nü Androids events. Inside the walls of a Nü Androids event, race, political affiliation, sexual preference, and any other limiting factors are thrown aside to make room for the tunes of the artists. Join us as we are one big family of music lovers and groove shakers!
Connect with us:
Tik Tok: @nuandroids
Instagram: @nuandroids
Soundcloud: www.soundcloud.com/nuandroidsmusic
Resident Advisor: www.residentadvisor.net/profile/nuandroidsmusic
No Refunds